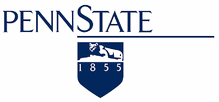 I am a big fan of empirical viticulture complemented by sound research.  I believe the best way to learn about best practices is to see them in action.  But we can't spend our lives traveling, at some point we have to turn ideas into actions in the vineyard.  Proper pruning, for example, cannot be learned by reading a book, it must be learned in the field, but a book can explain the principles and general methods of pruning.  I have compiled a list of some of my favorite viticulture learning resources.  I hope they will be helpful to you.
These are some personal recommendations of viticulture books, magazines and journals that I would suggest all commercial wine grape growers have in their viticulture libraries (you do have a library, don't you?)
Viticulture Books: these are definitive guides to wine grape growing for the Eastern U.S. and non-arid wine regions:
Wine Grape Production Guide for Eastern North America.  (2008) Tony Wolf, et al.
Sunlight into Wine. (1992) Richard Smart and Michael Robinson
Understanding Vineyard Soils. (2009, 2nd ed.) Robert White
The Science of Grapevines: anatomy and physiology. (2009) Markus Keller
Wine, Terroir and Climate Change. (2011). John Gladstones.
Wine Books (primarily) but also with excellent viticulture information:
The World Atlas of Wine. (2006) Jancis Robinson and Hugh Johnson.
The Oxford Companion to Wine (3rd ed. 2006). Jancis Robinson
The New France. Andrew Jeffords.
Cote d'Or: a celebration of the great wines of Burgundy.  Clive Coates.
The Great Domaines of Burgundy (3rd Ed). Remington Norman and Charles Taylor
The Making of a Great Wine: Gaja and Sori San Lorenzo.  Edward Steinberg
Secrets of the Sommeliers. (2010)  Rajat Parr and Jordan Mackay.
Magazines and Journals: these keep you up to date with developments in research, education, technology, news and events in the US and around the world:
American Journal for Enology and Viticulture
Practical Winery and Vineyard
Wine Business Monthly
Vineyard and Winery Management
Wines and Vines
Australian Viticulture
Australia and New Zealand Grape Grower