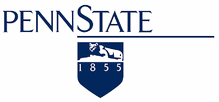 It is my experience that the best wine growers around the world are life long learners.  They have a curiosity and thirst for knowledge that is boundless and everyday there is something new to be learned in the vineyard.  The best way is to be in the vineyard, but there a many other ways to gain knowledge.  These resources can keep you busy learning for the rest of your life.
Information Resources
The Penn State Wine Grape Program is dedicated to providing viticultural education to its users.  This information comes in a variety of forms:
Information for Commercial Wine Grape Growers in Pennsylvania and the Mid-Atlantic Region is a compilation of essential books, web sites, magazines, journals, services, vendors, research, extension and other valuable information resources for wine growers of all levels of experience.
Travelogues: Our own viticulture practices can be informed and improved by traditional and modern knowledge and methods learned from wine regions in the old and new world. It's just a matter of figuring out what works in your conditions.  Travelogues attempt to capture the viticulture best practices of other wine growing regions.
Workshop and meeting summaries include materials such as handouts and presentations that were offered at Wine Grape Program events.
The newsletter archive is a library of past Wine Grape Program "Information for Pennsylvania and the Region" e-mail newsletters.
Documents includes materials such as viticulture conference reports, information from cooperative extension, writings by other authors, etc.
Vintages report on the current and past vintages in Pennsylvania.